Organization Info

Organization Basic information
Formal Name
Free The Children Japan, Certified NPO (Nintei NPO)
*Acquired formal certification as an NPO from the National Tax Bureau in 3 March 2012
*Acquired formal certification as an NPO from the Tokyo Metropolitan Government on 13 March 2017
Address
Free The Children Japan Office
3F 6-6-5 Minami-karasuyama,Setagaya-ku,Tokyo 157-0062
Opening hours: 11:00-16:00 Weekdays
TEL(Mon, Wed, Fri 11:00-16:00): 03-6321-8948
TEL(Tue,Thu 11:00-16:00): 080-3218-5693
Email: info@ftcj.org
Directions
1 minute walk from the West Exit of Chitose Karasuyama Station on the Keio Line (11 minutes from Shinjuku on the semi-express train on the Keio Line,14 minutes from Shibuya on the Keio Inogashira Line to Meidaimae, then a transit to the semi-express train on the Keio Line to Chistose Karasuyama Station)
【From Chitose Karasuyama Station to our Office】
After exiting from the West Exit, ascend the stairs on your left, and walk along the train tracks towards Hachioji for 80 metres. Our office is on the third floor of the white three-story building.
Where we work
Japan, India, The Philippines, Kenya, Tanzania, Sierra Leone, Ethiopia, Rural China, Nicaragua, Ecuador, Haiti, and others(Emergency relief)
Operation
Established
1 January 1999
Representative Director
Sanae Nakajima
Executive Director
Nozomi Haramoto
Number of Members
1137 (as of 31 December 2018)
Number of Formal Members
24 (in 2020)
Officers and Advisors:
13 Officers (11 Directors, 2 Auditors), 2 Advisors
Finance
Revenue:55,971,834yen Project Expenditure:43,587,072yen
Management Expenditure:4,204,396yen (in 2019)
Organization
The board of directors makes all decisions regarding the management and operation of the organization in general meetings.Members and branches are able to work independently.
History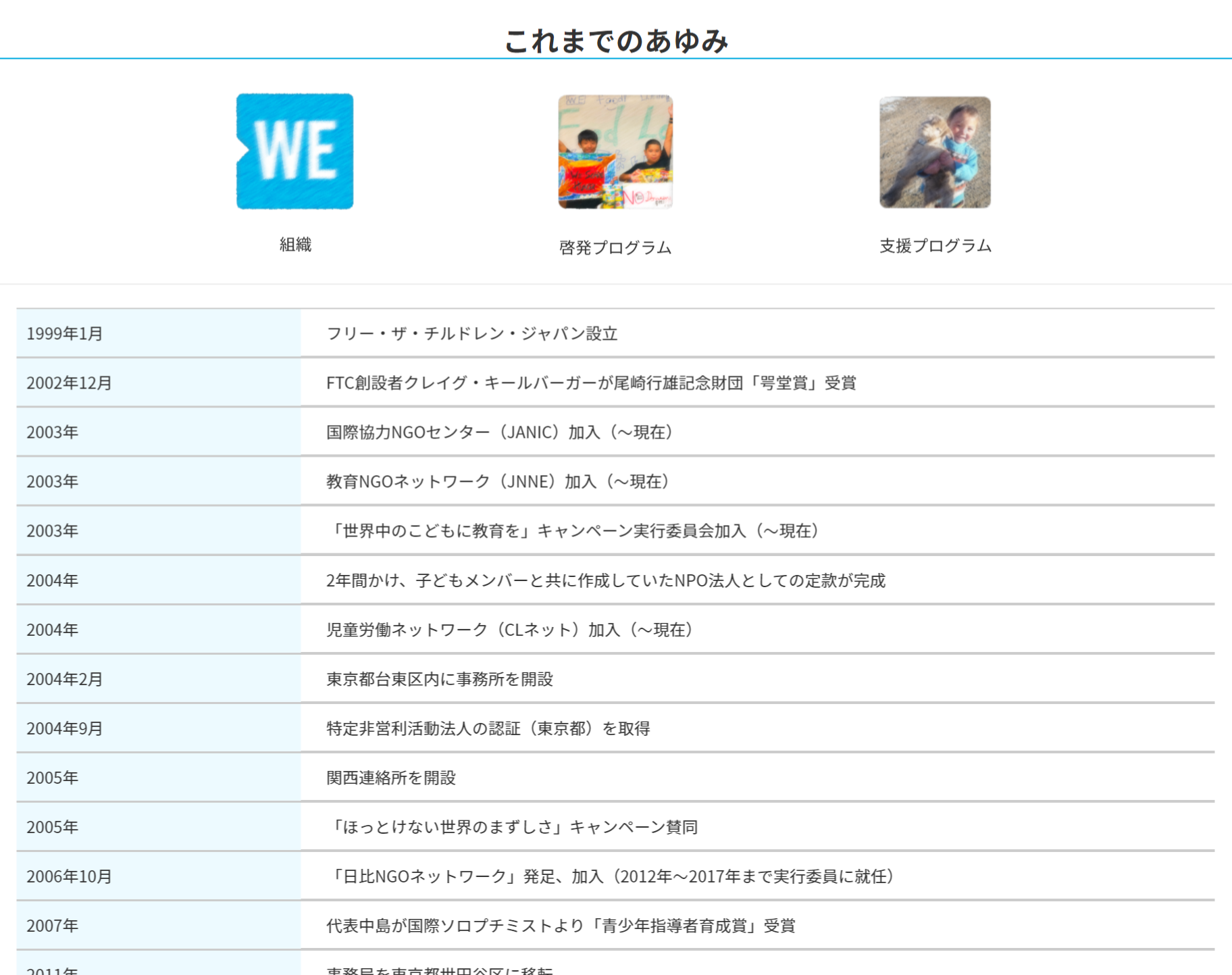 January 1999 – Free The Children Japan Established
September 2004 – Acquired certification of a specified non-profit corporation from the Cabinet Office
March 2012 – Acquired NPO certification from the National Tax Bureau
March 2017 – Acquired NPO certification from the Tokyo Metropolitan Government
Timeline of the organization history (in Japanese)
FTCJ's Constitution
Click here for the FTCJ's Constitution (in Japanese)
Leaflet
【PDF】
*in Japanese only
General meeting Resources(PDF・JPEG/in Japanese)
*Registered as an NPO in September 2004
Click here for the Annual Report including photos of each project
Accountability Self-check 2012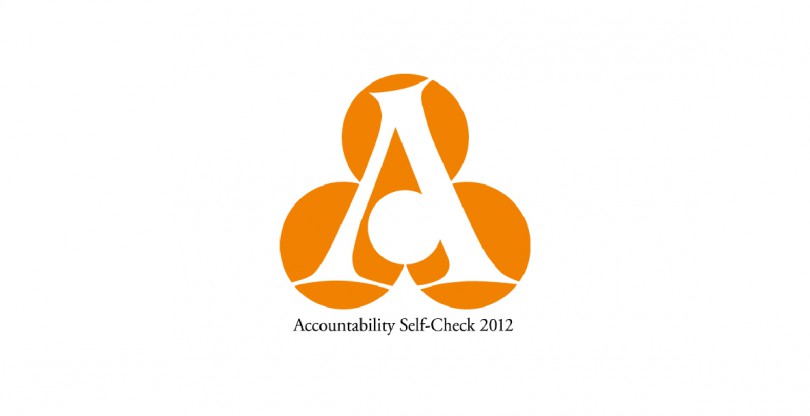 We conducted the 'Accountability Self-Check 2012', and acquired the mark in March 2014. The 'Accountability Self-Check 2012' mark is conducted to allow NGOs to confirm the status of their organisation and activities using a checklist of 41 items in 4 fields: organisation management, project implementation, accounting, and information disclosure. This is conducted by a witness, ensuring transparency and appropriateness.
Click here for more information about the Accountability Self-check (in Japanese)